Documentary on the giant Google, company that holds the monopoly of the Web applications. What never feature on GoOgLe.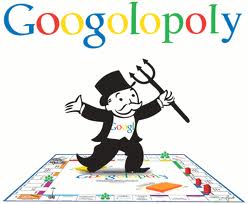 The video shows how this giant wants to control everything that is proposed, and the worst thing is that many times you get it. It also teaches us that it is possible to live in our day to day without Google and your web applications, or at least to not rely on them, and show environment a drug addiction that we suffer this provider.
[youtube https://www.YouTube.com/watch?v=ThTapp-I3RA]
No more, then I leave a list of some apps that can be supplemented to the google, with them we can live with a little more than privacy.
Blogger-> WordPress
GoogleMaps-> OpenStreetMap
Google search engine-> DuckDuckGo
Google Earth-> Marble
YouTube.com-> VK
Google Drive-> Dropbox and OwnCloud
Google Hangouts-> IgniteRealTime and Mumble
I would like to contribute a list more extensive, with more details and explanations, but honestly today I arrived exhausted after a double day of work study and reserve the item for future publications.
Like all videos will be archived in the library.
Even more cross, pedestrians!
If you like you can follow me on Twitter, Facebook, Google + or share it with the buttons under this publication.