This entry I will dedicate to teach which is by Tor When we are plunged in the DeepWeb…
In the previous article series Diary of an Onionauta, the reader could understand how it works Tor in a not-too-technical way, and you could read some recommendations if you finally urge to finish testing.
Today we are going to see that I found to walk me through Tor this time
Titles and European credits in the UPM for sale :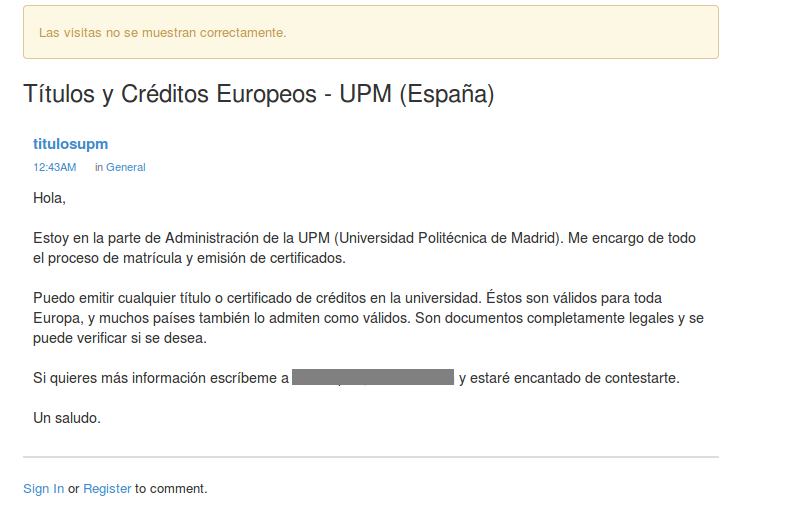 It's probably a scam. But if this were true, the validity of a title European could be affected, best anyway or you try it.
If it were true, I doubt it, which is responsible for, or one of those who are responsible for the registration process and the issuance of certificates at the UPM, Surely it is already processed for this reason.
Masterchef – Sale of LSD and MDMA synthesis recipes:
If you want to cook and you know do everything (cookies, cakes, biscuits, stews…), If you aburrís and want to try new recipes for a psychedelic touch to your dishes…
Website for those affected by judicial abuse in Spain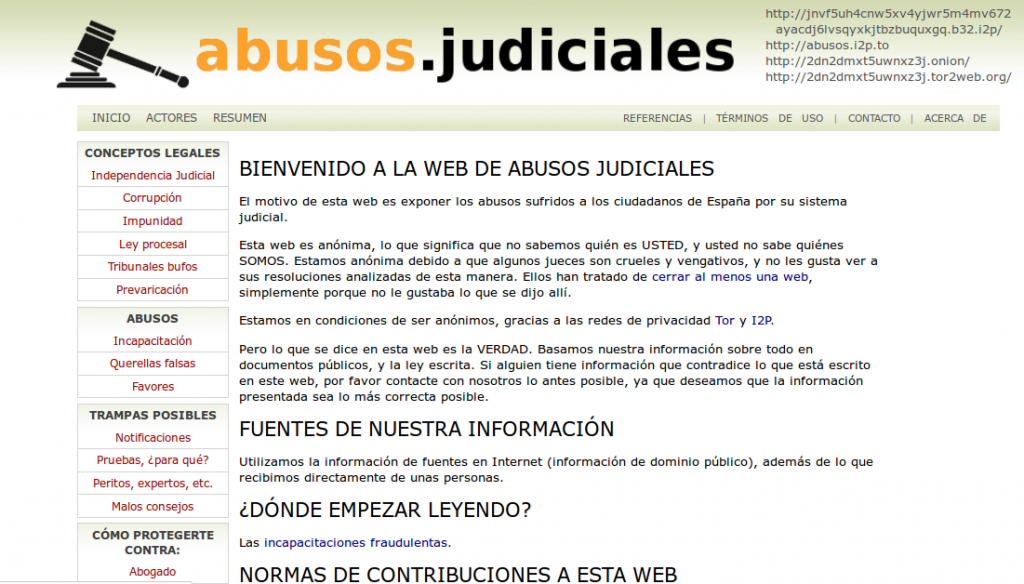 If you have suffered legal abuse and want to tell your case, or the are suffering and need help, This is your website in the DeepWeb.
The Pirate Bay in the Deep Web: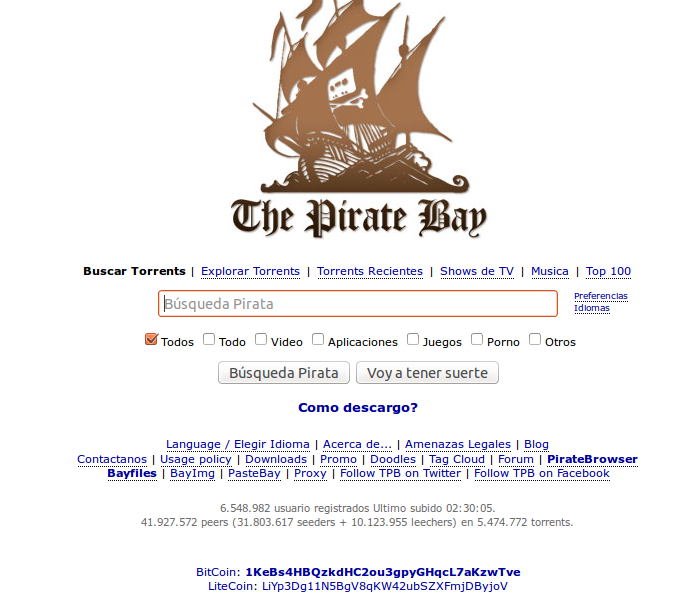 I miss the e-mails that appear in the images for what might happen, at least the hired killers no longer see is both, What more it abounds in Tor for now are scams of all kinds and people with mental disorders of all kinds, for example paedophiles.
Since defrauding those who seek illegal services via this network it is hidden, to offer real and illegal services to Mariners.
Even more cross pedestrian…
If you like you can follow me on Twitter, Facebook, Google +, LinkedIn, or share it with the buttons under this publication, If you have any questions or suggestions please do not hesitate to comment.