With the already approved new law of intellectual property protection three days after entry into force, I have been obliged to delete all links to websites that are part of this Association; and I searched the way of not having to do it by hand.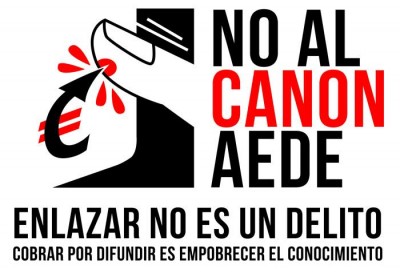 Today we will see how to install the Canon AEDE plugin for the CMS WordPress, It will disable all and every one of the links to these media; reemplazandolos links to our home page.
I think that this law will affect me directly by the contents of the News section my blog, even with the lack of definitions and the legal uncertainty generated by this, I'm not really sure; but do not worry hyenas señores de AEDE and Cedar, Since this blog never goes to bind to their media, ni siquiera aunque se desdigan y esta ley termine derogándose; It seems that you they have dug the grave of its own monopoly.
If still you have not informed on this issue, You can read the joint statement of the network and the cultural authors about LPI extracted from the website CANON AEDE; I've posted on the blog, Since all affects us as citizens, students, workers, editors…
Para instalar este plugin, You should only go to the admin panel of WordPress; y acceder al subapartado "Add new" paragraph "Plugins".

Once inside, We will look for the Canon AEDE plugin, and proceed to install it; to finally activate it.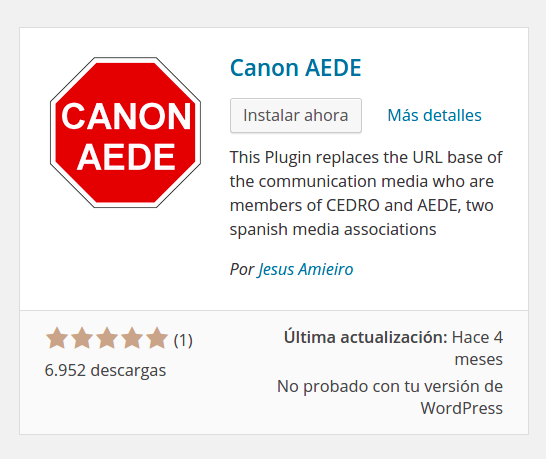 To activate it simply we must wait until the installation, and click on "Activate plugin".

Now that you have installed, and we have activated it; We will check the links just in case, in the picture below you can see how it links to the main page.
If you want to, You can also change the titles of the links, I'm going to do it when you have a hole; to replace it with the text "Censored by the Spanish newspaper publishers association".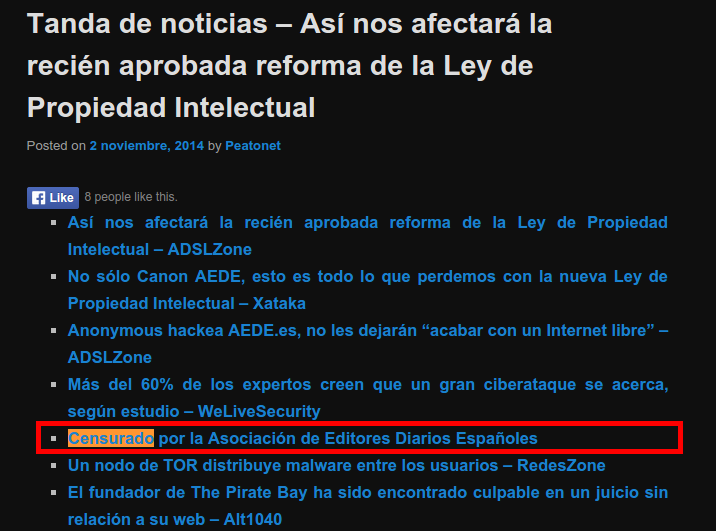 If you like you can follow me on Twitter, Facebook, Google +, LinkedIn, or share it with the buttons under this publication, If you have any questions or suggestions please do not hesitate to comment.