A couple of days ago, returning from drink, on the way to home, I could not help that a snigger to escape me to see the next image, I on the other hand often see informative screens of the Barcelona Metro, It is already commonplace.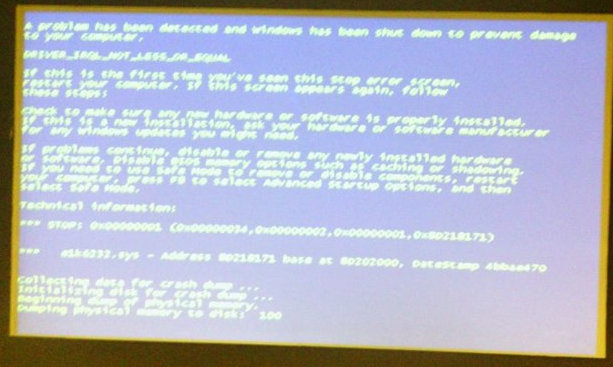 I didn't know whether to publish this, I do not understand much of laws, and I didn't know if you could put me in legal problems, Although I have deduced that not seeing this blog post this week than recommended by Chema Alonso.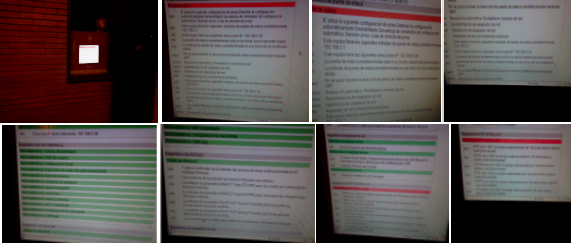 Most of the systems of public transport operators are still Windows XP, While this system support ceases the day 8 in April of this year.
A few days ago they announced the launch of the last security update, and yet he solved critical bugs still exist, which means that its users will be completely unprotected, and they will be soon, due to the abandonment that suffer this operating system by Microsoft already that if already it was some candy before, now much more, because nobody will fix security in XP that date bugs.
Reflecting on this, I remembered once at the bus station nearly deserted a village in Catalonia whose name I don't remember, where my girlfriend and I got to play with this touch point of station information, After two hours waiting for a bus that never arrived, and took three more to get…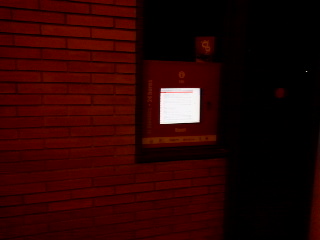 In those five hours we only crossed with two kids who we tried to intimidate with the ancient method of "his cousin a leuro", "I was that you have" or "Let Me call, I have no balance?".
After saturating the information point a while using a digital pulse attack (Press with your finger several times), the system was blocked, and it left us "screen diagnostic and repair" reserved for technical.
Where among other things he was the proxy configuration that passed through the connection, the IP ' equipment s, which means to know the IP of the network of networks that directly was connected the same.
It also enabled to disable the network adapter, Although we do not modify anything.

If you want a valid IP address, We won't have to look far, as the friendly terminal offers us without hesitation, Of course, It is that he has seen us face of technical and we have dropped well, We can also activate the wifi network, and modify its parameters. Go, I can configure it to your own liking.
We can also directly diagnose your State, If it is very slow for our liking and we prefer from train station located a street and a half of the bus, where perhaps there are so kind like this information point, or perhaps let us with the ethernet cable from inside if we have time, because as we will see later officer…

If we would like to tinker inside the Terminal, and as mentioned before with a little time do us with ethernet cable, We know that the effort would be worthwhile for the intruder, because "the connection status is connected", or that shows us the screen…
Even you can see the features of the network card, a PCI Fast Ethernet for some time the MAC and make more easy the impersonation of the node's internal network of transport in Catalonia where they use MAC filtering that would be good.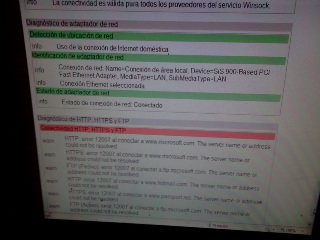 Also disappointing from the information displayed on screen to the port 12007 could you give us some game.
So far today's entrance, the new series Hacking the streets.
Watch Lords of transport companies, exposed in public systems are not safe, Although you know it's always. It is not the first blog that publishes images like these, nor will be the last.
Even more cross pedestrian…
If you like you can follow me on Twitter, Facebook, Google +, LinkedIn, or share it with the buttons under this publication, If you have any questions or suggestions please do not hesitate to comment.