In the Barcelona Raspberry JAM 2015 I could know Hatalogico, an electronic Board that adds many other functions to our Raspberry PI; a few days ago I received by mail one of the prototypes.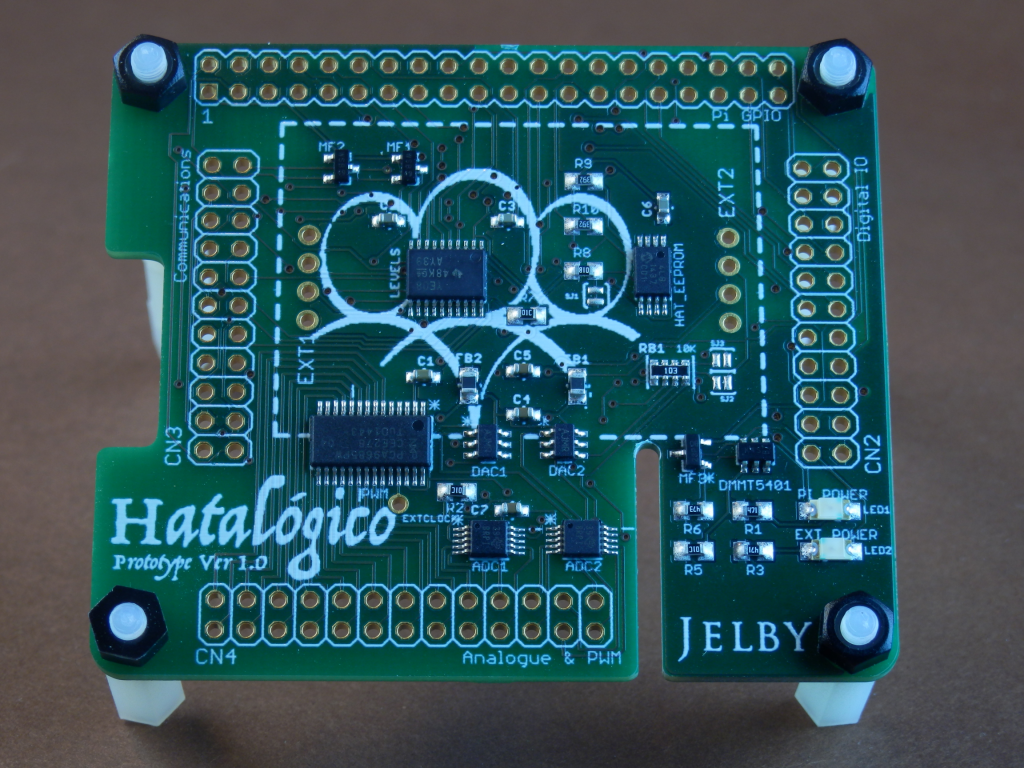 Today we will know their characteristics and sure to John Lumley, the guy who designed this Hat able to increase the range of possibilities offered by Raspberry.
Hatalogico makes eight pins GPIO of the PI Digital to analog, what allows us to connect to our Raspberry more accurate sensors; It also adds sixteen outs with modulation PWM, and serial ports, SPI, e I2C with dual voltage working with devices that work both to 3,3V as a 5V.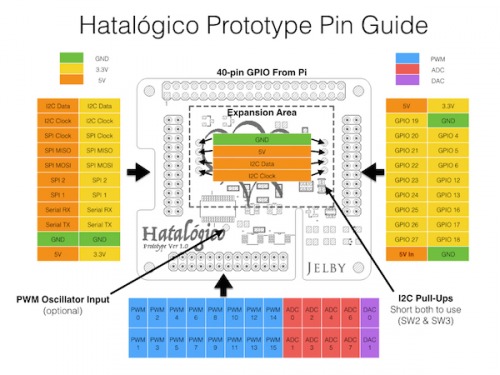 With pulse width modulation outputs or PWM They allow the voltage we send at any time, with multiple applications that can be given to this function; from regulate the intensity of one to sixteen leds as you can see in the video below, up to motors that move our own drone propellers.
Below you can read the interview I've done him to John Lumley, and if you have any questions you can leave it in the comments; If you want to contribute to the project and get a Hatalogico You can do it from Kickstarter.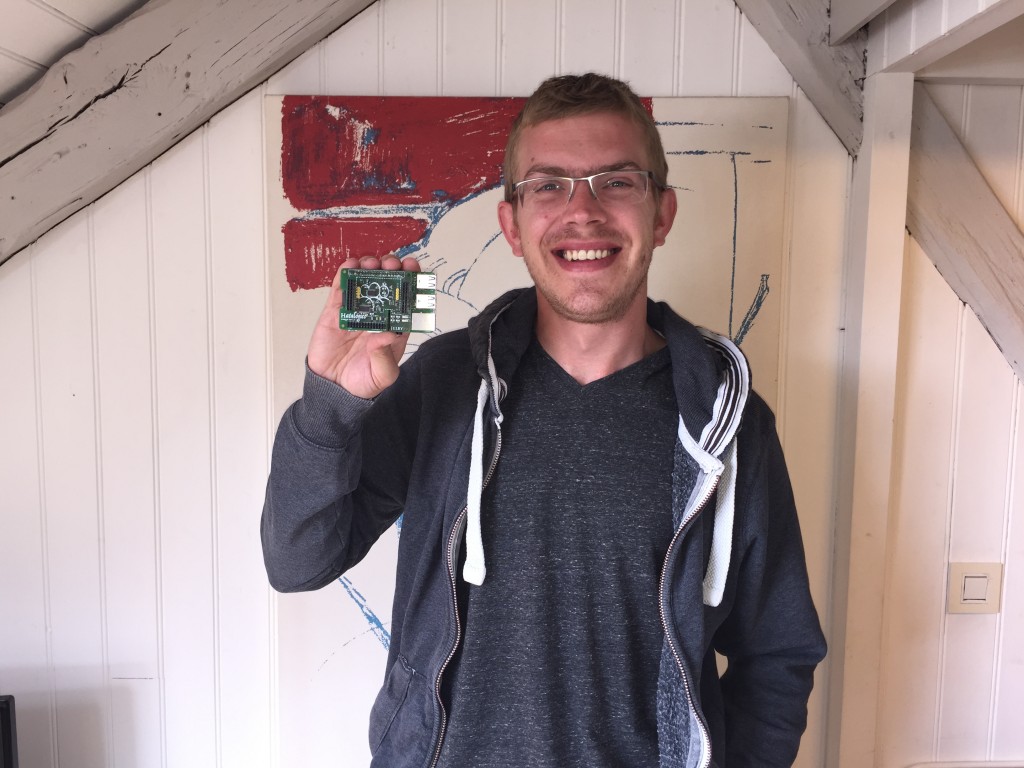 Is who John Lumley?
I was born and raised in Bishop Auckland in the North East of England, and a the 16 years decided to start training in engineering because it was stuck in the world of electronics programming 'batch files' in Windows 95; While working for the American company 3 M (where I worked during 6 years) I rated me as electromechanical engineering, but Electronics was always the field that most interested me.
I left the career of microelectronics and computer engineering in the second year to move to Reading in southern England to achieve My dream of turning me on musico, but didn't work; However there got a good job as Iengineer in Royal Mail, where I stayed 5 years.
I started to create all kinds of Software en my free time, While working for Royal Mail, and did me the opportunity build a system for the company BG Group and took it; toAlthough a single client does not give much, ESTprofession It allows me to work from anywhere with my computer, and is por that I can live a seasons in Barcelona and others on the Isle of Skye in Scotland.
How and when did you know Raspberry PI? And Arduino?
I tried to avoid Raspberry PI two years since he knew erto and that was podIA make with her, and I could not afford that distraction Since necesitaba keep me focused on continue writing Software; and have a Raspberry PI on my table was too much temptation, so nor was until SAbundled model B + to the sale that I could not resist more.
I have used Arduino from 2010, and I have used many PIC in my university days; was a fan of PicAxe (I'm still, I guess), but were mostly libraries of Arduino that made me opt for it.
Do that other development boards usually use?
Anyto really, I like the idea of the Teensy but I have not tested them yet, the last thing I need is another distraction.
Would that you motivated to design Hatalogico?
Guilt, from the age of 16 I've been to 'help' companies make slightly more than money.
I've picked up and learned a lot from the community Maker, and that is why I want to try to give something back by making a plate with these features, and available at this price; that's my motivation to do so.
What do you find your hat?
Its flexibility, Since you can use flat cables to distribute the functions of Hatalogico where you need them, or make a plate to suit you, and prick up.
You have 16 channels PWM high quality and a bi-directional analog-digital converter of 8 channels and 12 bits, as well as communications in 3.3V and 5V, what you do with it runs on your own; the sky is the limit.
What you have thought investing the money raised?
In components, the only way to make the plate at this price is buying components to the wholesale, produce this plate in small quantities would do that price was too prohibitive in the competitive sector of the Maker.
Where I can buy Hatalogico, and when you have planned have Stock?
For the time being only in Kickstarter, but hemI agreed to sell it through LetsMakeRobots.com, If will get the support of the project in Kickstarter.
How much cost every Hatalogico?
20 pounds per unit, If you buy two plates the price would fall to 16,50 pounds per unit, and if three buy would fall to 15 pounds per plate.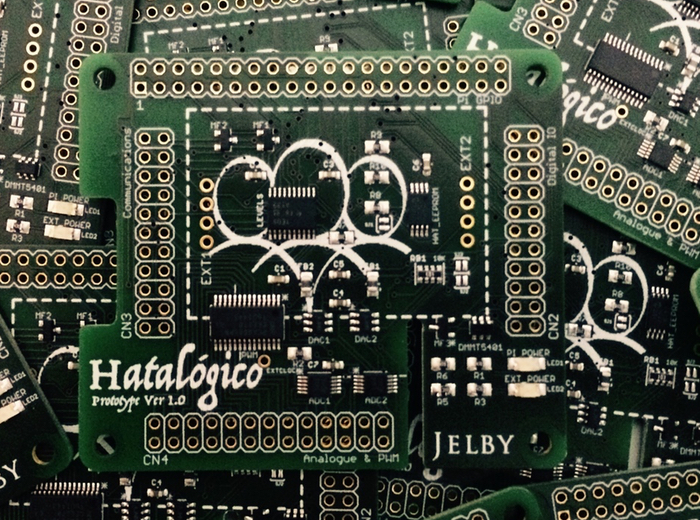 If you like you can follow me on Twitter, Facebook, Google +, LinkedIn, or share it with the buttons under this publication, If you have any questions or suggestions please do not hesitate to comment.