Yesterday I attended the lectures of the Hardware Freedom Day in Barcelona, event that have been incorporated into the school Jesuites del Clot as part of its technical conferences.

Attendees enjoyed various lectures given by different companies in the world of the free hardware, Some were more techniques and other more practical; and focused on the 3D printers, Arduino and Raspberry PI.
First learned to work with Arduino the hand of @JordiBinefa, of Electronics.cat doing some Hello world with led diodes; programming loops graphically, and reading the State of some of the pins to, Depending on the State of a switch the led start flashing or not.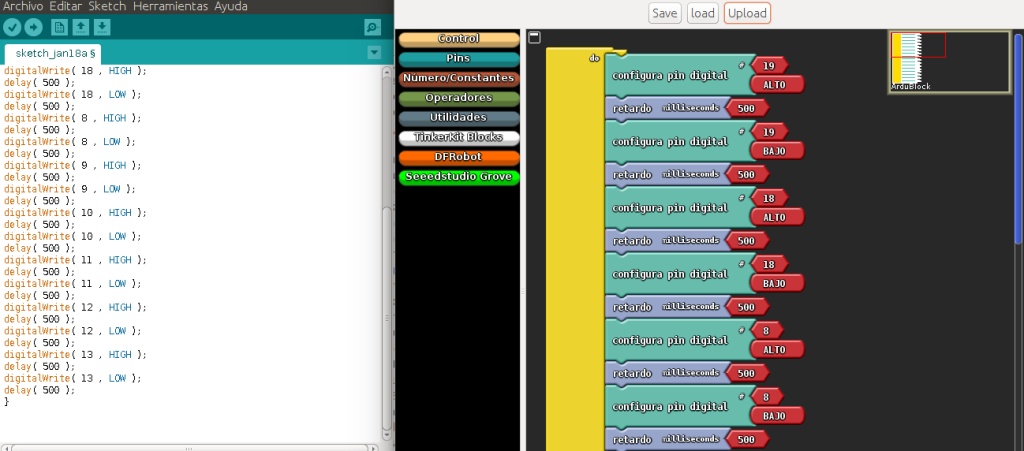 Thanks to plates developed by Jordi We could do it really easily, connecting some of its modules designed to help anyone who is interest in it electronics; that talk was awakened by the bug, and the truth is that I have already installed Arduino IDE and ArduBlock in my computer and probably in a few days to buy a small Arduino ATmega328P.
Then, We enjoyed the explanation relating to printers 3D What Emili Sapena of @BCNDynamics We offered, informing us of the philosophy surrounding these exciting machines, and explaining the different raw materials with which we can print, such new developments as Woods, cements, metals, and other materials of which would never have imagined that it would be possible to use for 3D printing.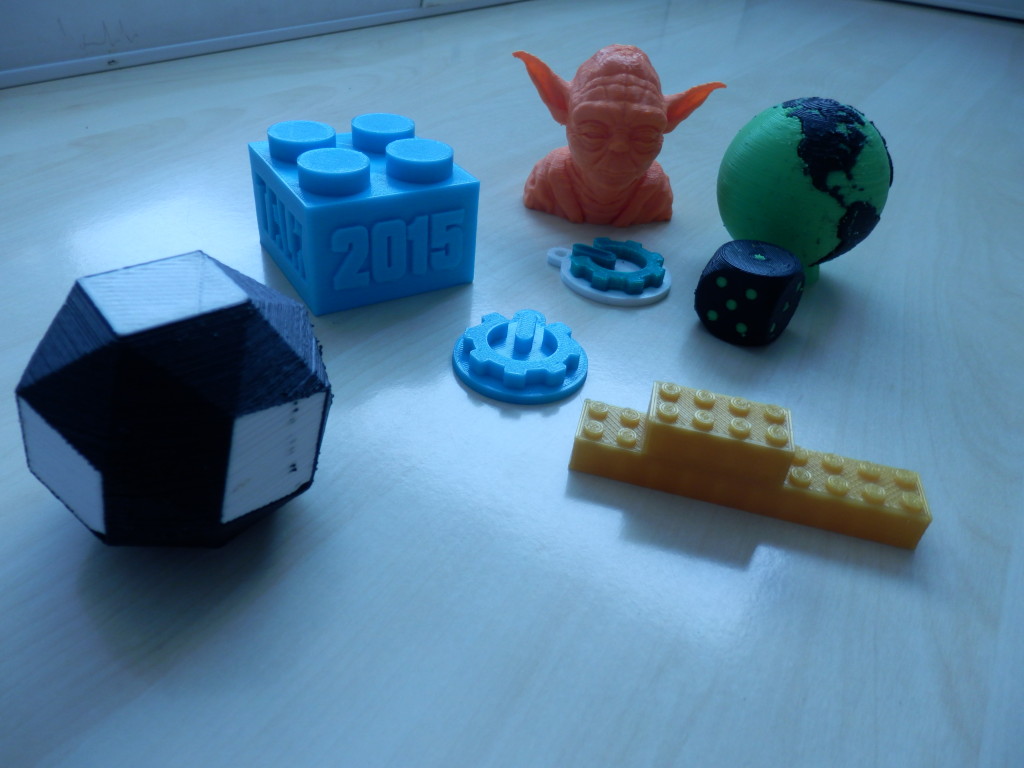 The finishes are really good, below you can see some printed figures by the rapporteur; including key chains that gave us attendees, and we could even see photos of some PrintBot, DIY robots plastic parts of which have been printed by 3D technology.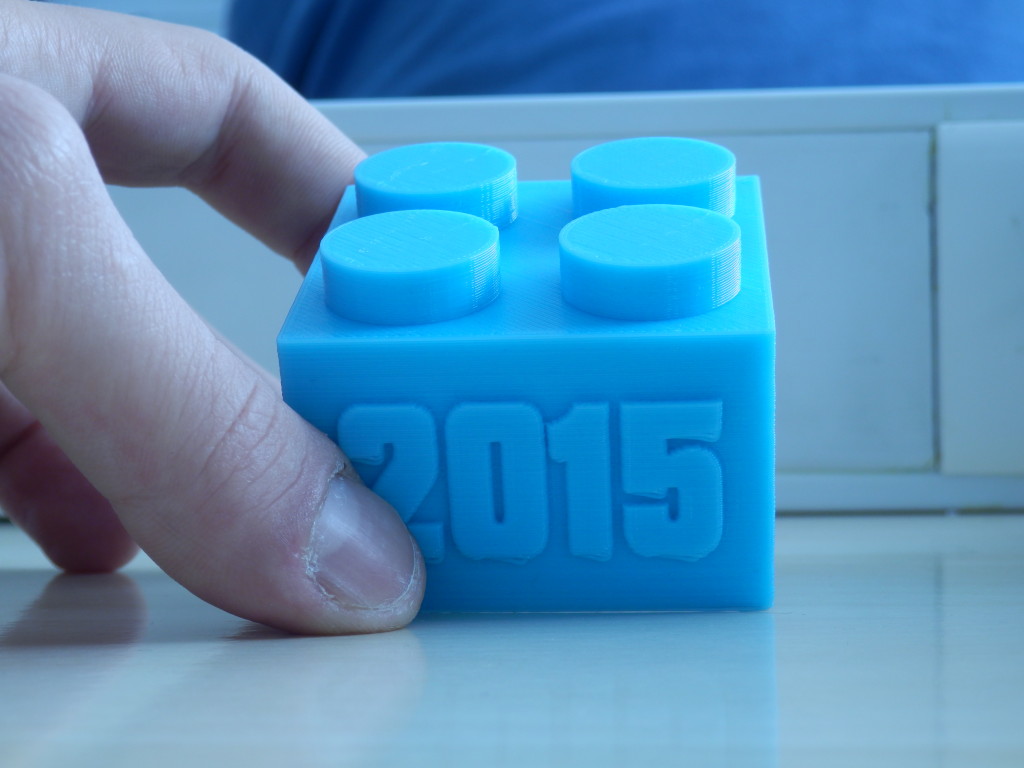 The other half of the talk was about an interesting and inspiring project founded in 2003 by Marcin Jakubowski, which at one time had heard but very over; the Open Source Ecology, with which a community of farmers, engineers and other supporters want to reinvent the 50 free machines necessary to build a sustainable and modern civilization.
You have compiled everything on a DVD which has been called the Global Village Construction Set (VCGS), and you can find more information and videos on This link.
We also discussed some specific projects of the VCGS which are still taking off but have very good pint as the MicroHouse 4 XM; made with bricks made of Earth and other biodegradable materials, and of local origin.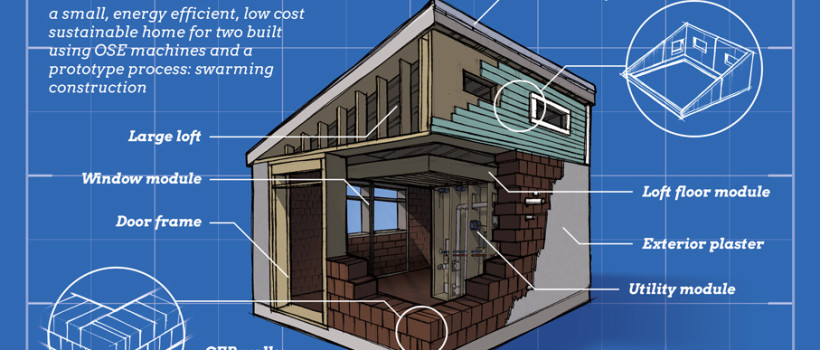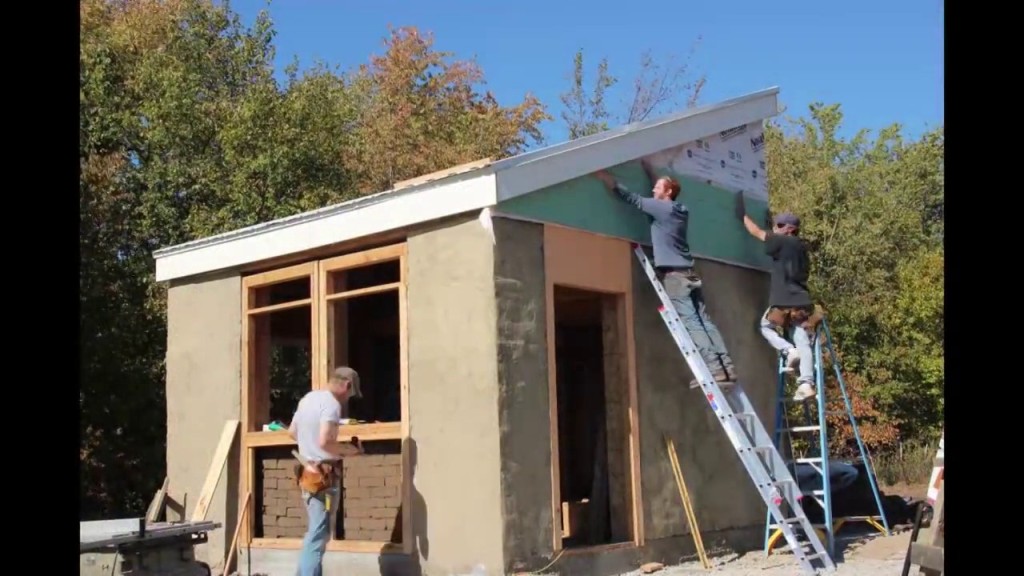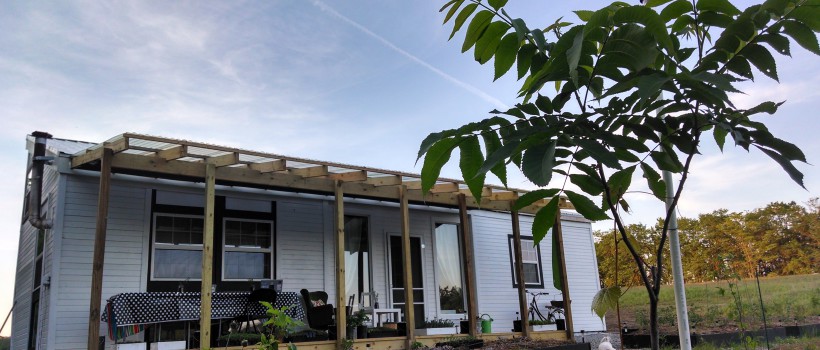 Or the MicroCar, that work with SOIL, fuel produced from soybean oil, and are able to reach the 100 kilometers per hour and travel distances of up to 1000 kilometers with just one gallon of fuel; What is the equivalent of approximately 3,7 litres.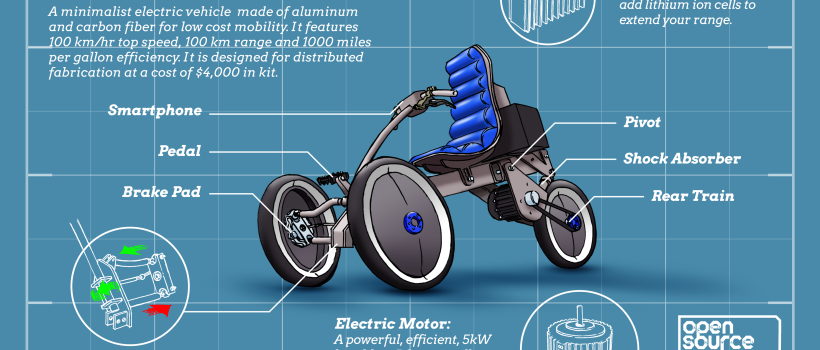 To conclude, in the last talk that went on Arduino and Raspberry PI It gave @JordiBinefa and Ferran Fabregas (@DIYProjectLog); We could see these two different technologies working together through the Protocol firmata constituting together with three sensors, and three servo motors, a analog weather station able to indicate with arrows the moisture, the luminosity and the temperature environment with an astonishing but no less certain precision, and also we will be reporting of weather changes that are taking place via via Twitter Twython.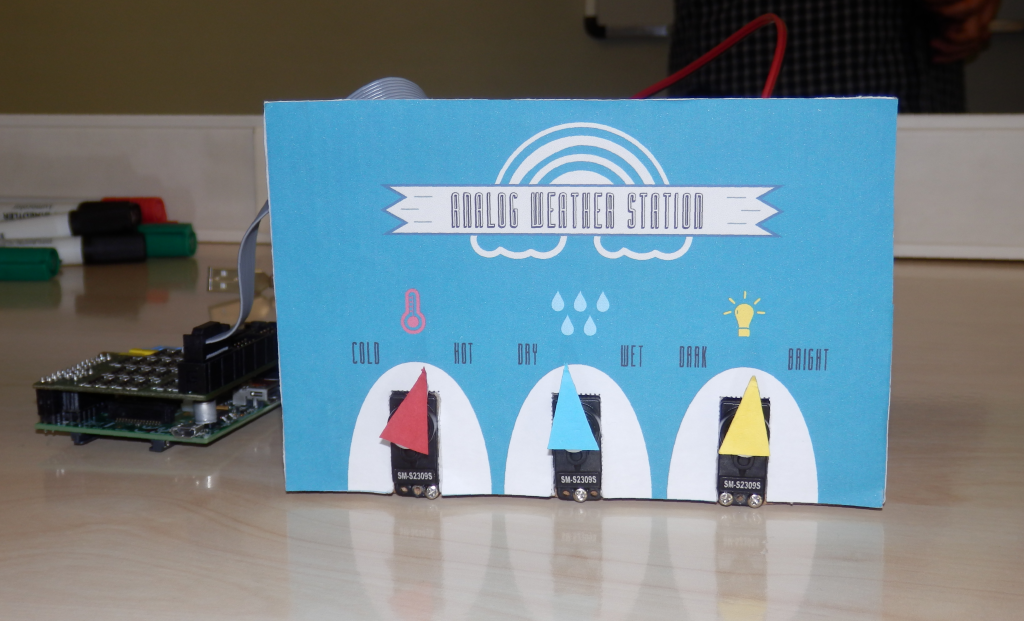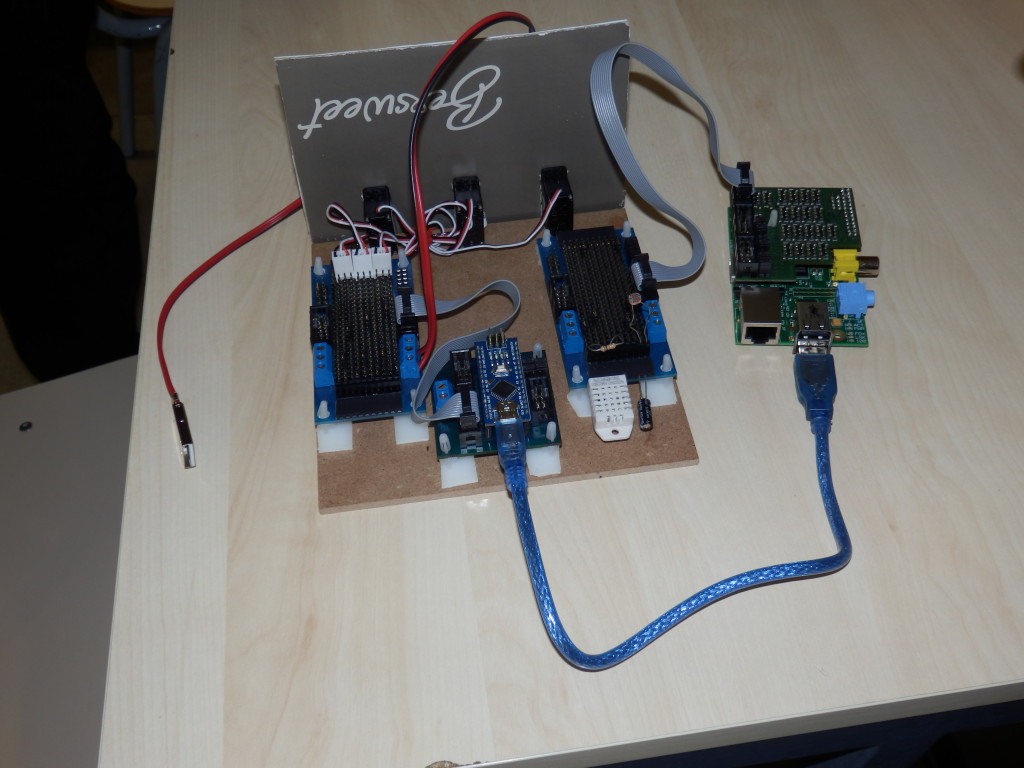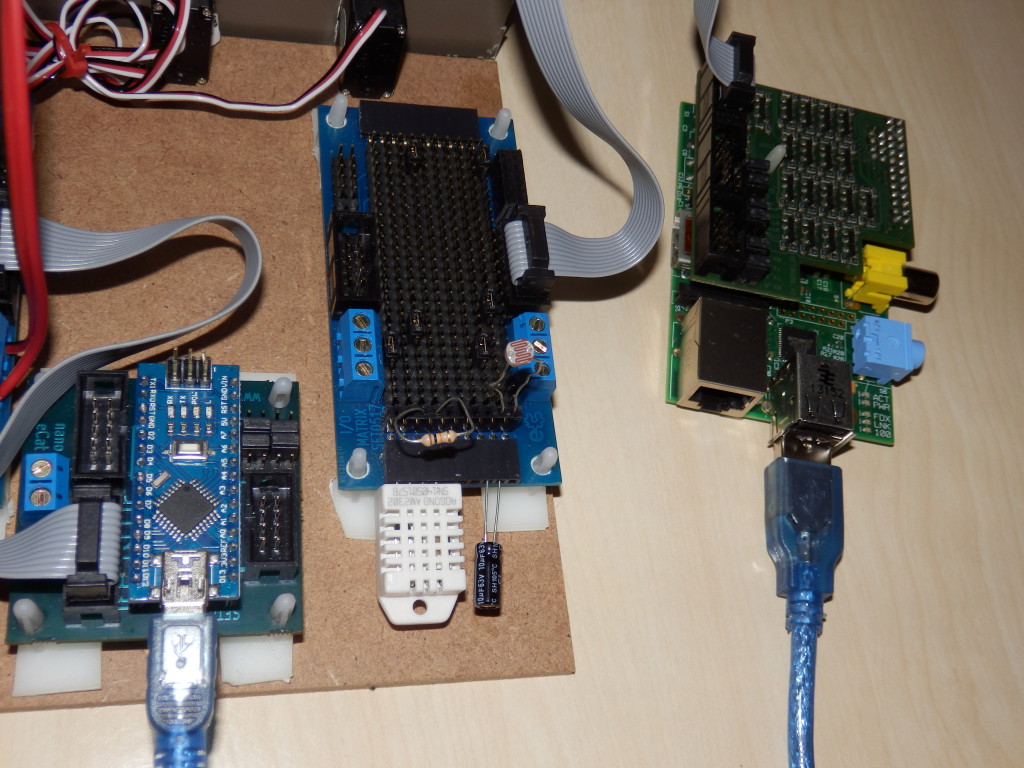 Up the Raspberry PI You can see the 3BPI o PI's 3 branches developed by Jordi, with bi-directionally which adapt the pins GPIO of our Raspberry of 3,3V to 5V a really easy and modular way; without increasing the size of our projects in a disproportionate way, Since this so worked plate is really compact.
Has been exciting the experience that I have so much enjoyed, and although I would have liked to be able to attend all the talks, they were distributed among two classrooms and it was impossible to, I also had to take off ahead of time and I could not attend the last.
I want to also thank you for your dedication to the speakers, e invite you to that if they find any erroneous assertion in this article communicate it through a comment so I can correct it; as well as attach annotations, videos, more related content, or information about the talks which I could not attend.
If you like you can follow me on Twitter, Facebook, Google +, LinkedIn, or share it with the buttons under this publication, If you have any questions or suggestions please do not hesitate to comment.