In a previous article I talked about as the term is used incorrectly most of the media"Hacker"instead of"Cracker" for define delinquents and criminals who commit their crimes through Internet, using tools created by Hackers, so the community put to the test the security of their devices and infrastructures thus to fortify them against possible intrusions, also used by students to learn, since they tend to be free.
Today, as many other days I was reading all the news that I could find and think that they could fit into the news section of the Blog, When I found an article titled "Tips for a safe technological holiday" in the journal ABC, speaking about the special care that we have with respect to the safety of our devices to us to go on holiday.
One of the recommendations to do so, as you can see in the image below, is to perform a Backup of your mobile phone in case of loss. I.e. Once you have lost it, We must perform the backup, and not before.

I think that the media are not documented a properly in these cases, and that simply sell the news who believe that it will have more impact, many times no deeper truth in the subject to understand the different points of view of the parties involved, and the correct use of the terms that it is used, disregarding complaints from many people.
Perhaps this journalist of the newspaper ABC not paid attention they deserved the experts of Kaspersky While chatted with them, or not understood very well in that they were talking to him, and this confusion is due to that.
What is clear is they are not documented as they should, and many people believe all what he reads in the newspapers because they presuppose that there to tell them what the pure truth, without questioning it or comparing the information they have read in other media such as the Internet, and this gives rise to prejudice.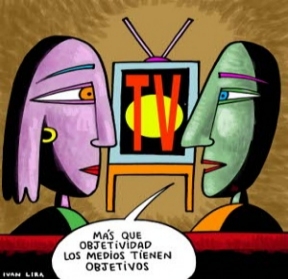 This time it's unimportant nonsense, as anyone who makes Backups your devices will do so periodically, or at least will know that lost once they no longer can perform it if does not have a system that allows it, You can not install it when this occurred.
But in other cases it criminalizes people and collectives to work voluntarily in improving safety in the network and the lives of all citizens without ulterior motives.
With the sole aim of contribute their grain of sand and enjoy of your Hobby an ethically.
If you like you can follow me on Twitter, Facebook, Google + or share it with the buttons under this publication.